15

April
"Unlock the Power of WhatsApp List Messages: 5 Benefits for Your Business Growth" / Blog
Updates for 2023: WhatsApp Business Platform introduces conversation-based pricing
authentication conversation, business-initiated conversations, conversation-based pricing, customer service, marketing conversation, opted-in customers, per-24 hour conversation pricing model, rate cards, service conversation, transactional conversations, user-initiated conversations, utility conversation, WhatsApp Business Platform, WhatsApp Business Platform updates
0 Comments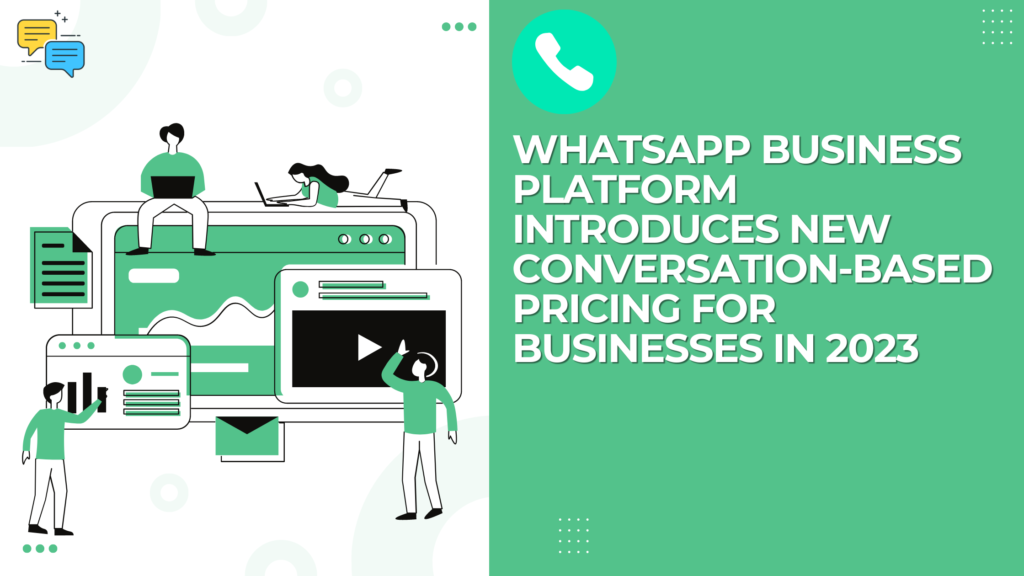 WhatsApp Business Platform has announced significant changes in its pricing model for conversations, which will take effect from 2023. Instead of a fixed fee, businesses will be charged based on the type of conversation they have, with a per-24 hour conversation pricing model. The cost will vary depending on the nature of the conversation, such as whether it relates to a utility question, authentication, or marketing. However, user-initiated conversations, where a customer messages a business first, will still be considered service conversations and won't be affected by these changes in pricing.
The objective behind these new pricing changes is to make it more equitable for businesses and encourage them to provide improved customer service. From June 1, 2023, businesses can expect four new conversation categories that will streamline their communication process with customers. These include Utility, Authentication, Marketing, and Service. The Utility category includes business-initiated conversations related to transactions, such as purchase notifications or billing statements for customers who have opted in. This will help businesses stay organized and provide relevant information to their customers in a timely manner.
WhatsApp's conversation pricing varies by country code and conversation type, with different rates for business-initiated and user-initiated conversations. Businesses can find the rate cards on the WhatsApp Business Platform website. To save money and grow their business, businesses can consider the extra cost for marketing conversations or opt for the lower-priced utility conversations to maintain existing sales.
As always, the WhatsApp Business Platform is constantly evolving to improve customer experience and provide businesses with the tools they need to succeed. Stay tuned for more updates on the platform and stay updated on WhatsApp's latest changes and features to make the most of its services. For more details on these changes to the WhatsApp Business Platform, visit the website link provided.
Check the Meta Conversational pricing